Finally got started on the art trade piece that I had planned for Amdhuscias over at deviantART. I think we agreed to do an art trade back in October of 2010. I'm so slow with stuff like this it's
embarrassing
unbelievable. ^^;
What he asked for was "a personification of 'remedy' in shades of green" for our trade piece. I asked him to do a traditional Thai dancer in full regalia. I got started on a sketch a while back, but the catastrophic earthquake and its aftermath in Japan brought out a different image in my mind.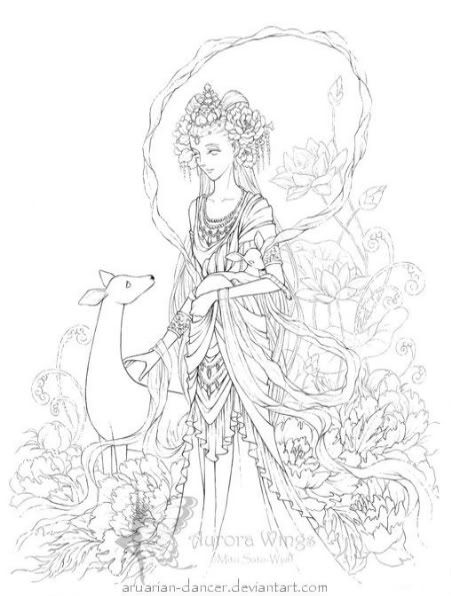 It's very much in my style, but heavily influenced by Buddhist sculptures of such deities as Kwan Yin, Medicine Buddha, Green Tara, etc. The color scheme is going to be mostly green, as requested, with most likely hint of pink, purple, brown, & blue.
This is my humble prayer for Japan -- to begin the long process of recovery, rebuilding, and healing.